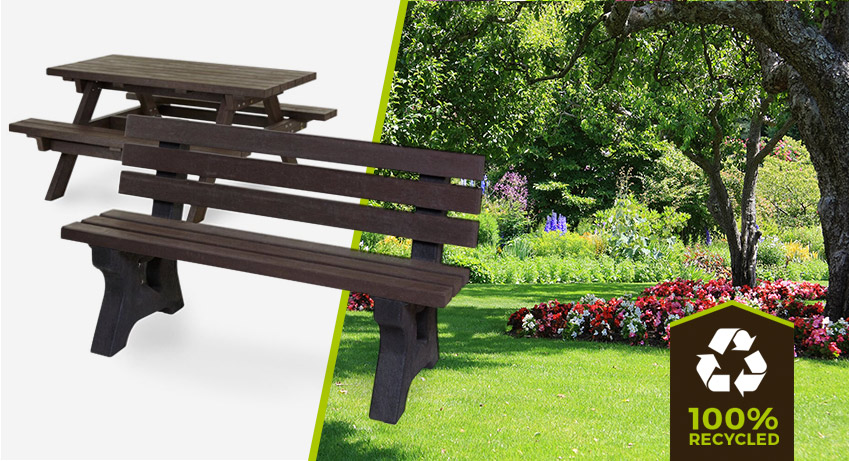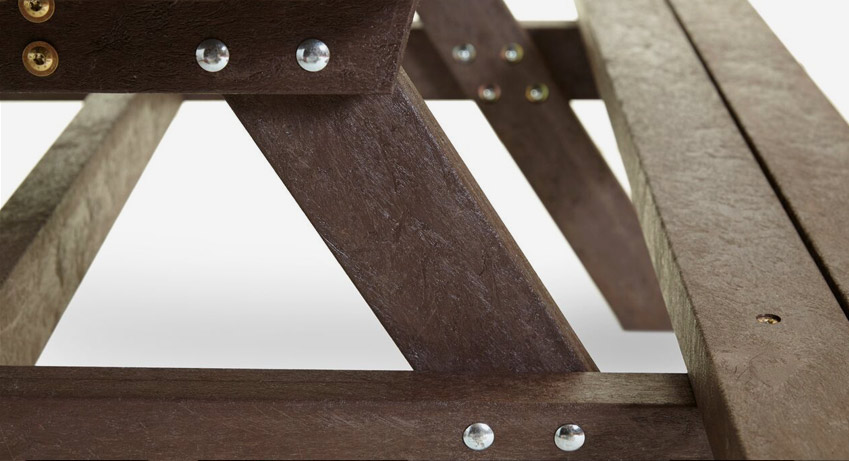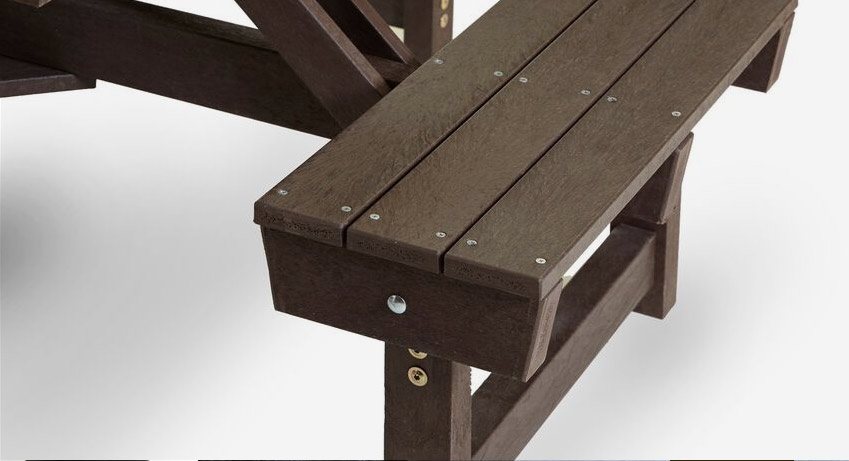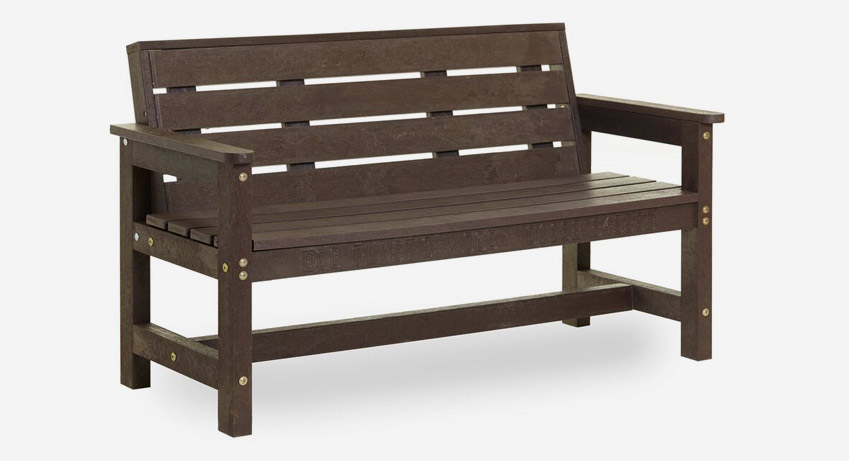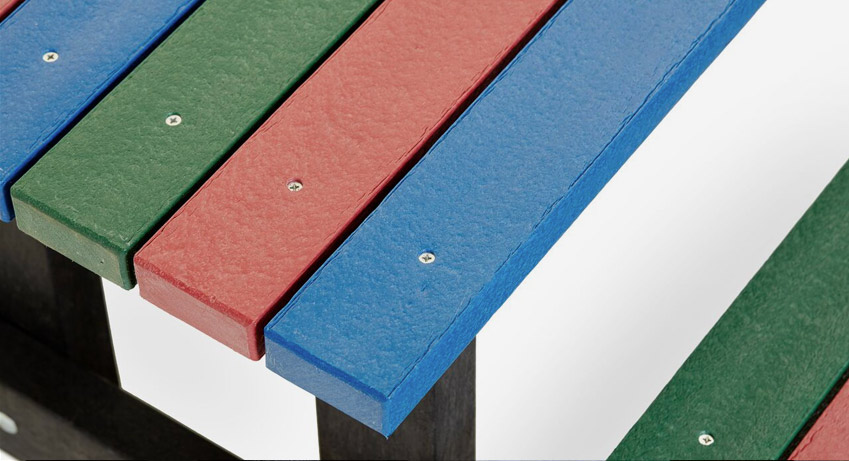 On offer from Eco Plastic Wood are functional and environmentally friendly products. We're dedicated to providing innovative products to businesses and completely negating all the downsides of outdated timber materials. All of this is done while using waste materials and recycling them into the very best product range. Our plastic garden furniture range is no different. We have a variety of different products available and are proud of our existing installations in a range of businesses. A very popular option is a plastic garden chair, and we're experts at creating these. Other customer favourites include recycled plastic picnic tables, picnic benches and other garden seating. These are regularly found in schools and local authorities. They're also favoured by architects and are ideal for hitting green targets whilst enjoying a top quality product.
Plastic garden furniture is made out of our unique environmentally friendly material which provides a range of benefits. The usual outdoor furniture is vulnerable to many different factors. They will eventually rot, require regular staining, treatment and other maintenance.
There will be splinters, chips and other imperfections, as well as mould. Vandalism can also be an issue in a public area. Our recycled furniture range successfully negates all of these problems entirely due to our innovative material. Our eco furniture product selection has a long lifespan and is always made to measure. This ensures it can meet any specific requirements you have. We are proud to always be pushing forward in terms of creativity and innovation in regards to our production methods and designs. We offer plastic wood tables, seats and benches and everything in-between. Security features can be implemented such as concreting table legs into the ground to further ensure the longevity of our product to go above and beyond any of your requirements. Here at Eco Plastic Wood, we know how sustainable furniture needs to perform and we have made a product to suit this. Our unique recycled products are situated in a variety of areas including schools, parks and leisure facilities, but they're suitable for spaces of any size. Planters or litter bins can even be incorporated depending on your requirements. Quality is always part of an Eco Plastic Wood product and we're proud to say that our furniture is no different.
OUR BESPOKE BENCHES
Click on images to enlarge
KEY BENEFITS OF ECO FURNITURE
Due to needing no maintenance, our selection of plastic wood furniture is always cost effective. Its long lifespan and durability make it ideal for cost saving, especially long term.
Our plastic wood furniture is available to successfully compliment many areas due to its clean, refined design. The bespoke nature of our products means we will adapt them to your needs, no matter how specific.
The environment always has to be considered. Our products are designed with this in mind. They're made using recycled plastic materials and can even be recycled after being used.