Why Recycle
Recycling is an excellent way of saving energy and conserving the environments natural resources.
One recycled plastic bottle would save enough energy to power a 60-watt light bulb for 3 hours.
The unreleased energy contained in the average dustbin each year could power a television for 5,000 hours.
42,000 plastic bottles = 1 tonne =   7.7 picnic tables (130 Kgs ea.)
Reduces greenhouse gases.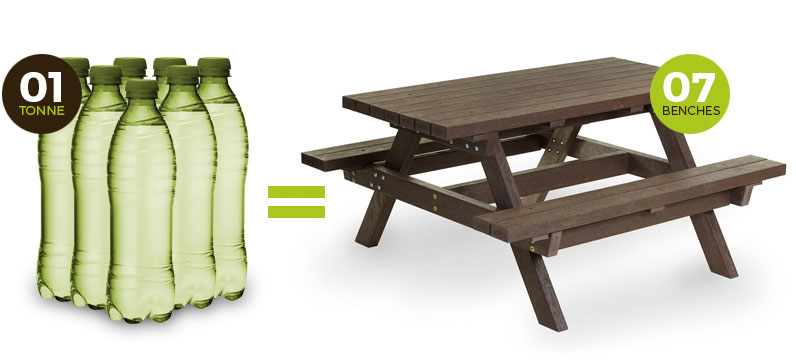 275,000 tonnes of plastic are used each year in the UK, that's about 15 million bottles per day.

Most families throw away about 40kg of plastic per year, which could otherwise be recycled.

The use of plastic in Western Europe is growing about 4% each year.

Plastic can take up to 500 years to decompose.
What is plastic wood?
We use various types of waste plastics in our manufacturing process including:
Low Density Polyethylene (LDPE)
High Density Polyethylene (HDPE)
Polypropylene (PP)
Styrene
PVC
These are commonly sourced from waste packaging, post-consumer, post-production, car bumpers, gas pipes, wheelie bins, disposable nappies, drinking cups, just to name a few. The list is endless for the range of waste we utilise.
Just like when they were in their original form, they all have specific qualities. We use different unique blends and manufacturing processes to achieve various products that provide the performances we require from our different stock Lumber profiles and sheets, and other bespoke products.
We're reducing depletion of natural resources because our products can be made to resemble timber but they're also far more durable and resilient. Our manufacturing process generates no waste, and our products are even recyclable after their use. Our methods are always being evaluated in terms of machinery and tooling to ensure the most sustainable methods. Everything is recycled if possible.
The environmental benefits are endless, so why not take a look at our products today? They're top quality products that combine innovation and sustainability.
What is plastic wood?
Plastic wood is made using 100% high quality recycled mixed waste plastics. It's comprised of LDPE, HDPE, PP and other materials. The polymers are then ground, mixed and fused under high temperatures to form plastic wood.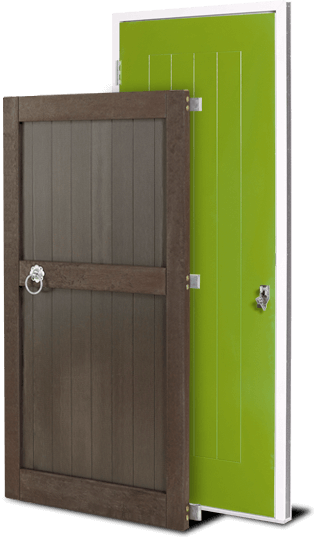 Businesses who use Eco Plastic Wood
Local Authorities – Highways/Parks/Landscaping Dept
Councils
Housing Associations
Social Housing Schemes
Local Communities
Schools , Colleges, Universities
Merchants
Contractors/Ground workers
Architects, Landscape Architects & Specifiers
Supermarkets
General New Build Schemes
Retail/Commercial/Residential Builders
Pubs, Hotels, Leisure Facilities
Caravan Parks/Caravan Club
Developers