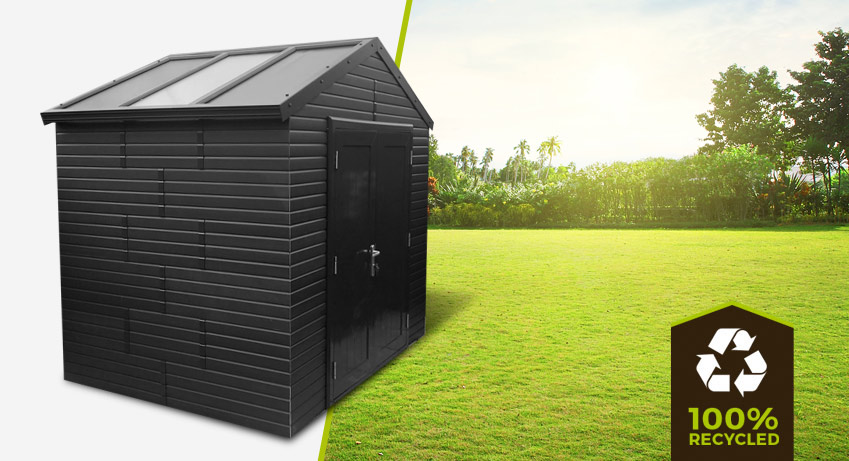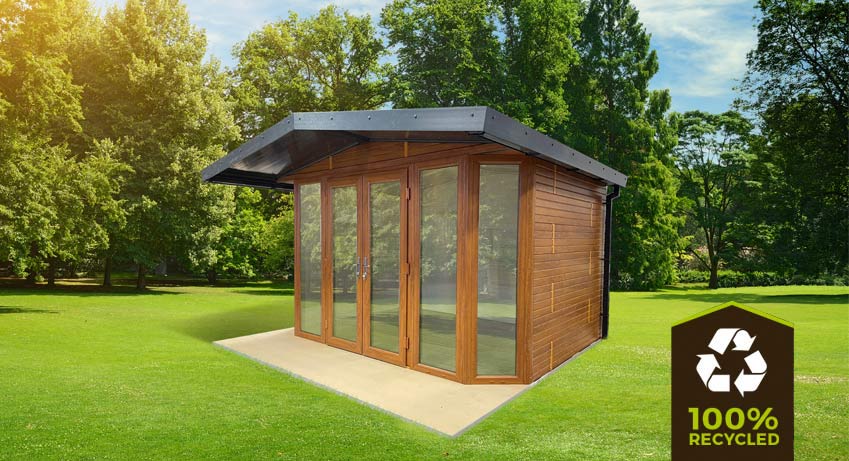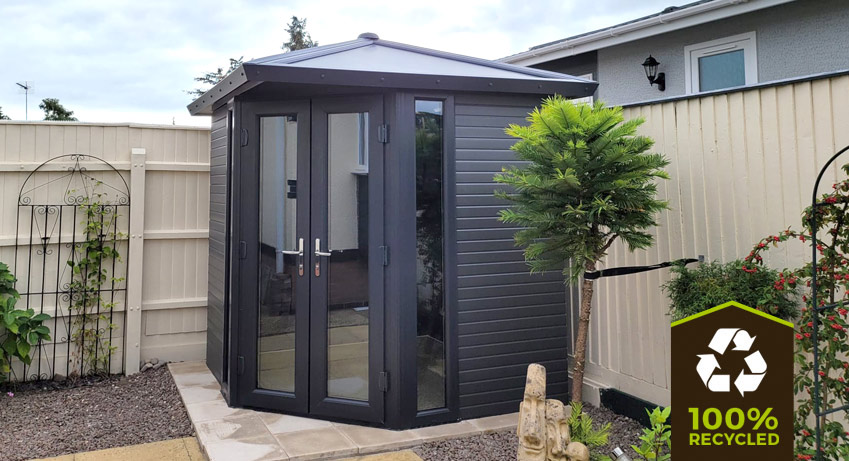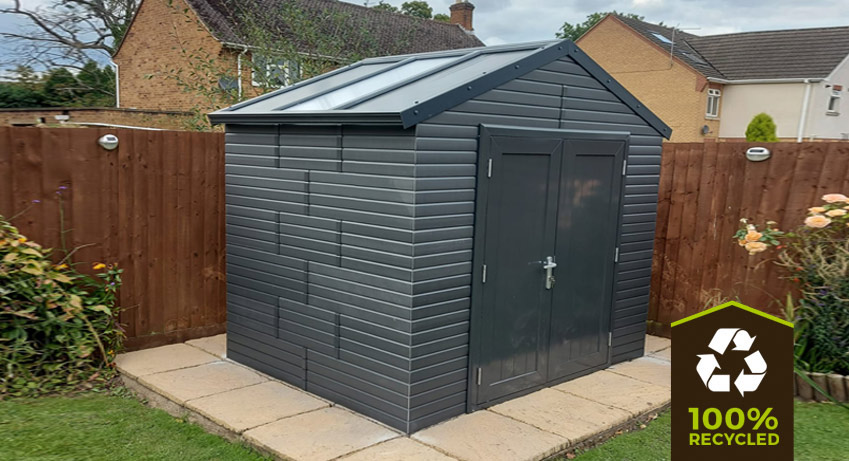 Our recycled plastic wood is an innovative solution blending practicality and environmental issues into one. The recycled plastic shed is an innovative environmentally friendly alternative to the traditional shed. We manufacture all of our products in our Leicestershire base. The material that it is made from is ideal for outdoors as it holds a range of advantages meaning that our products are incredibly durable, lasting far longer than typical timber.
Maintenance to this product will be minimal with the shed being able to withstand the worst of the weather, making for the perfect storage solution.
Our design philosophy 'fit and forget' so that you can enjoy the best of our products without worrying about replacing, repairing, or removing it. We offer a bespoke service to make the product exactly to your requirements, accommodating the most detailed orders. We work with a whole host of businesses such as local councils, local authorities, schools, property developers, housing associations, amongst many other private and public entities.
OUR BESPOKE SHEDS AND SUMMER HOUSES
Click on images to enlarge
KEY BENEFITS OF THE PLASTIC WOOD SHED