RECYCLED PLASTIC GARDEN SHEDS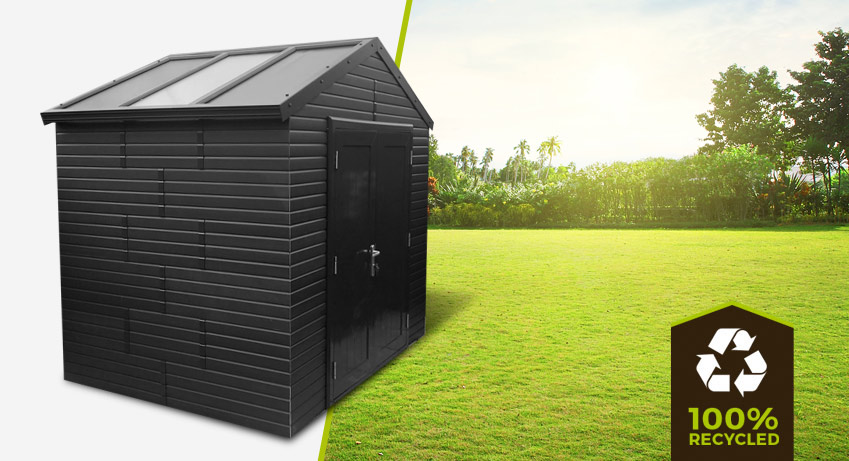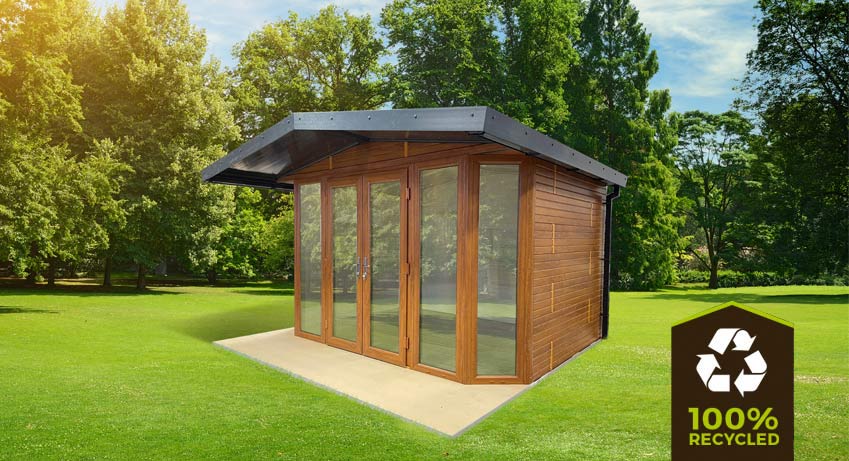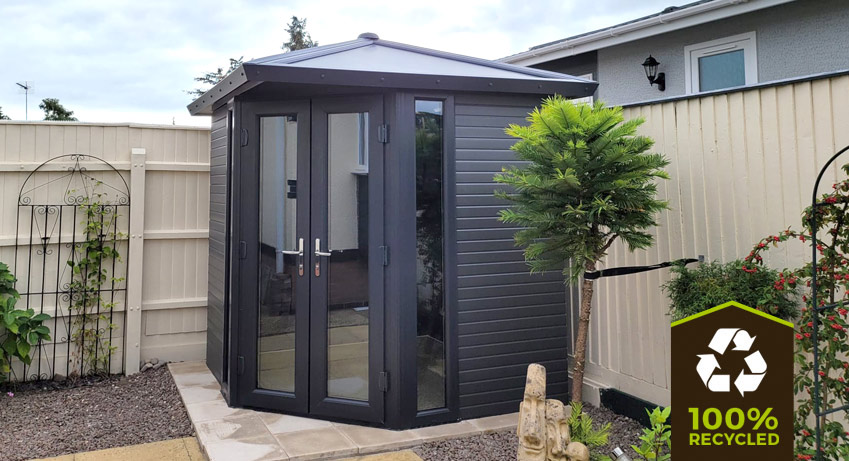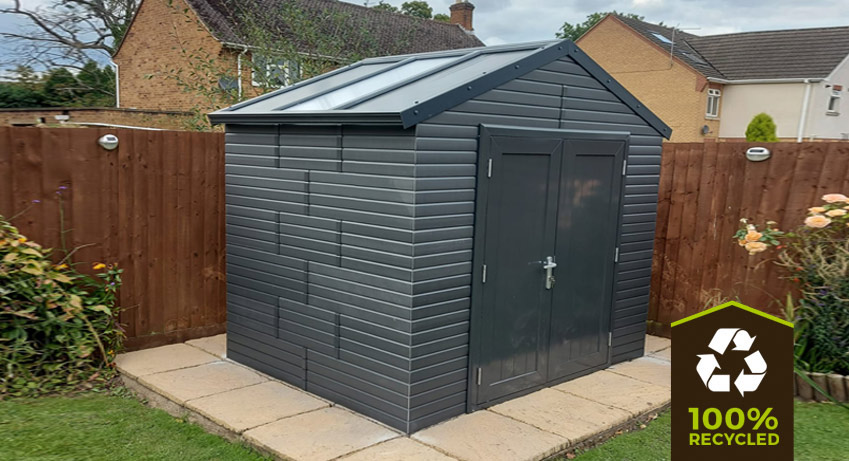 The recycled plastic shed is an innovative, environmentally friendly alternative to traditional wooden sheds. The material from which it is made is ideal for outdoor use, extremely weather-resistant, and will act as a unique storage solution for your garden.
Our plastic storage sheds are available in a variety of sizes and designs and are capable of holding all manner of garden equipment. Thankfully, there is also minimal maintenance required for the lifespan of your eco shed, meaning that you can enjoy it all year round.
At Eco Plastic Wood, we manufacture all our recycled plastic sheds at our Leicester base. Like all of our products, these reliable garden storage options combine practicality with a commitment to the environment and have a range of advantages over conventional timber, including increased durability, improved security, and much less need for upkeep.  
Our design philosophy is 'fit and forget', so you can enjoy your plastic wood shed without worrying about replacing, repairing, or removing it. We offer a bespoke service to create products to your exact requirements and can accommodate the most detailed orders. We work with a whole host of businesses, such as local councils, local authorities, schools, property developers, housing associations, and many other private and public entities, to provide them with the perfect solution for their needs.
OUR BESPOKE PLASTIC SHEDS AND SUMMER HOUSES
Click on images to enlarge
KEY BENEFITS OF PLASTIC WOOD SHEDS