RECYCLED PLASTIC GARDEN BENCHES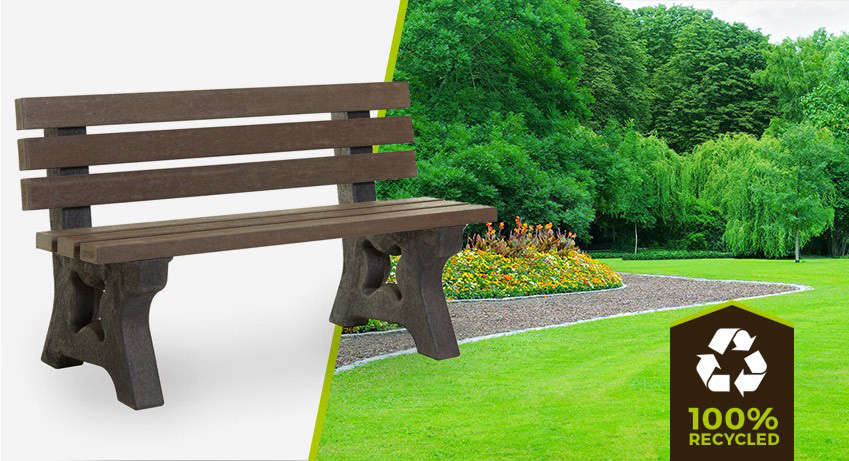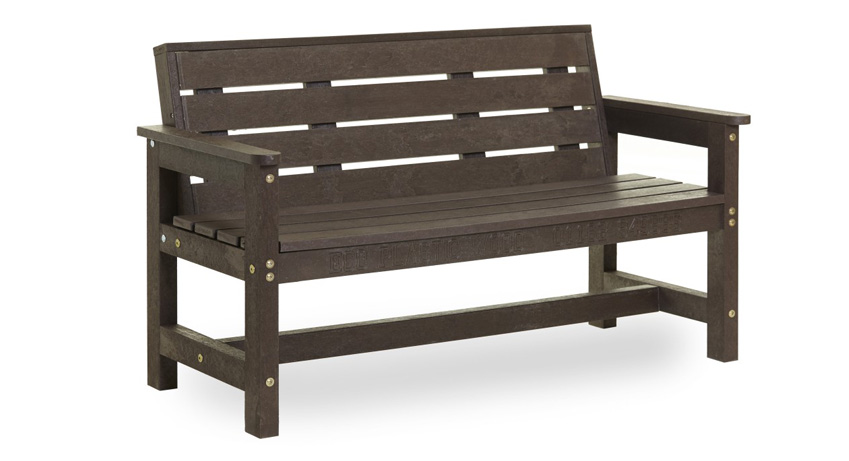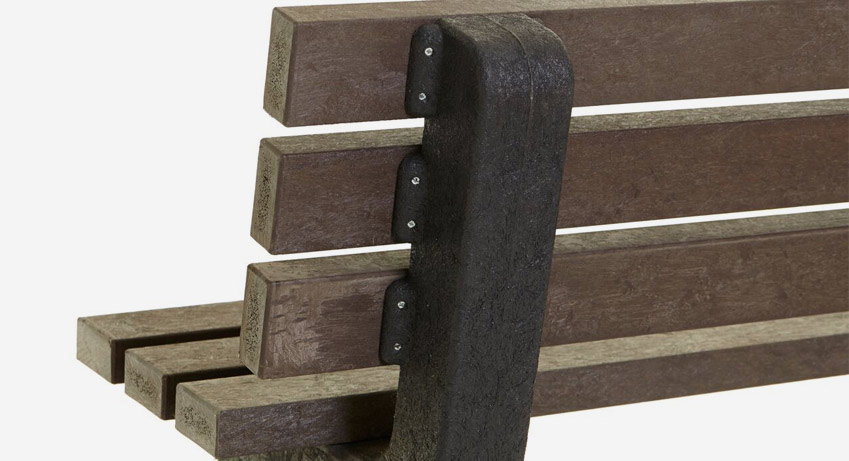 Plastic wood benches enhance your outdoor space whilst helping the environment. Our manufacturing process involves saving plastic waste from landfills and turning it into amazing products that are far more useful than their typical alternatives. Many different businesses use our environmentally friendly products due to their numerous benefits and choose us because of the stand we make against plastic waste pollution. Made from a mixture of waste plastics, including high-density polyethylene (HDPE), our maintenance-free outdoor furniture won't splinter or rot – and our recycled plastic benches are no different. There will be no wood chips or imperfections with our fantastic wooden bench alternative, so there will be no tears for little ones – guaranteed!
Easy to clean, our 100% recycled plastic garden benches are used in garden or picnic environments for schools, parks, and local authorities. They're extremely durable and include many unique features such as weather and graffiti proofing, as well as no maintenance and they also last far longer than typical timber benches. Being outside, a picnic bench in a school will suffer a lot of wear and tear but thanks to our innovative design processes, we have outdoor seating solutions to all the problems typically encountered by benches.  Regular benches and seats will rot, need annual staining and treating, and will suffer from chips or other imperfections. Our tough, weatherproof recycled plastic picnic benches experience none of these problems and will last far beyond what is possible for a typical timber bench. Security features can be implemented such as having extended legs for concreting into the ground and your bench can also be supplied with a fixing kit, making sure it can meet any challenge that is thrown at it.
Standard woodworking equipment can be used on our recycled benches, and they do not need regular maintenance. This makes them very cost-effective. They're a beautiful product and will keep their brand-new visual appeal due to their durability and low maintenance requirements. This ensures you can enjoy your premium product year-round, saving time and costs from cleaning or treating it. Additionally, like all of our recycled plastic products, it will not splinter, which makes it perfect for school playgrounds or any environment around children. Our recycled plastic outdoor seating options can even be recycled after they have reached the end of their long lifespan. The benefits are endless. Our plastic garden benches are already situated in many different businesses, and they are able to easily meet the needs of even the most demanding environments. Sustainable and famed for their modern look, they're ideal for any public or private location and are a high-quality alternative to typical timber that will always stand the test of time.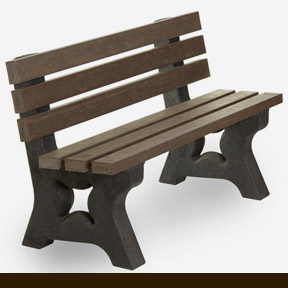 Bench Style 1
Bench Style 2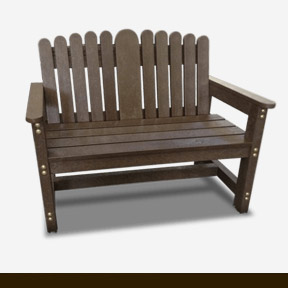 Bench Style 3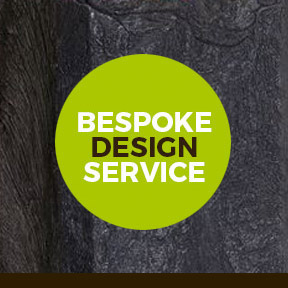 Bespoke Design
If you would like to get a quote for a recycled plastic garden bench then get in touch with us today