Looking to upgrade your outdoor seating options? Our plastic wood benches are made from 100% recycled materials, to provide schools, parks and domestic gardens with a sustainable, eco-friendly solution to a variety of external seating requirements.  
Read on to find out more about our recycled plastic benches and how they could benefit you. 
What Is A Recycled Plastic Bench? 
Recycled plastic benches come in many forms and are created from plastic waste that would otherwise end up in oceans or landfill. The plastic wood benches that we manufacture are made to look and feel like wood, with none of this material's downsides. Our production processes make use of various different types of waste plastic, including LDPE and HDPE, to put together reliable, high-quality benches in a choice of three beautiful designs. 
If you have something more specific in mind, then please enquire about our bespoke design service to help us create the perfect bench for you.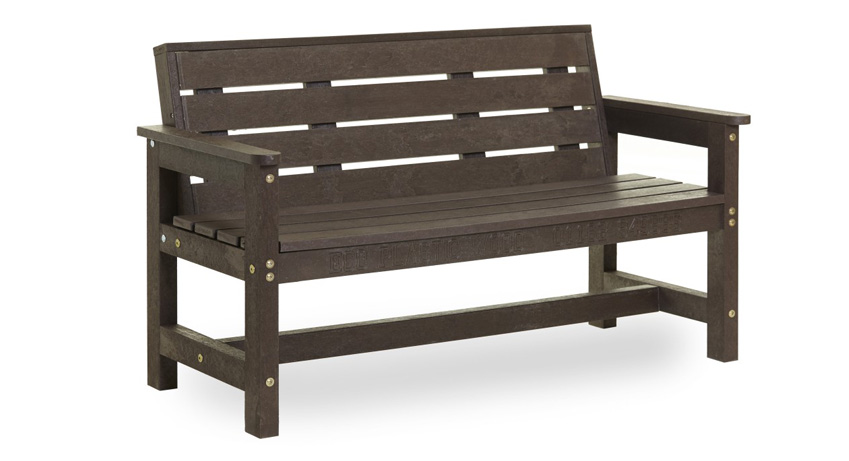 What Are The Benefits Of Plastic Wood Benches? 
Although they may resemble bench designs of old, our plastic wood substitutes have several advantages over conventional wooden alternatives. Firstly, they will not split, splinter or rot, so won't cause injury or need to be replaced. These durable attributes make them suitable for school playgrounds and public spaces alike. 
Secondly, the hard-wearing nature of plastic, a negative trait when put out to landfill, is given a positive spin in our benches' 50+ year lifespan. Where wood falls victim to things like rot and fungi, our plastic designs hold firm. They can withstand frequent use and the most adverse of weather with ease, maintaining their attractive appearance for as long as needed. 
As if all that wasn't enough, plastic wood benches are also largely maintenance-free. There is no need to stain or treat them and they can be easily cleaned and disinfected with the most basic equipment. Both graffiti and weatherproof, you'll wonder why you ever left it so long to invest in our amazing products in the first place! 
Plastic Benches For Schools, Parks And More 
With such little upkeep and guaranteed protection against the elements, our plastic wood benches are recommended for all environments. They are firm favourites of schools and local authorities, who use our services to save time, money and injury as well as to affirm their commitment to the environment. Crucially, this robust outdoor furniture option also won't look out of place in a home garden, so please don't hesitate to order, it could be one of the best investments you ever make!
Recycled Plastic Benches At Eco Plastic Wood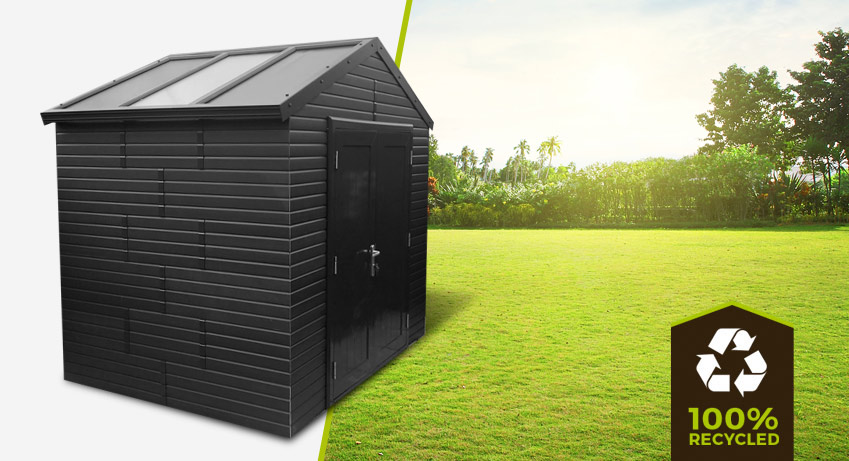 At Eco Plastic Wood, we are proud to provide several eco-friendly alternatives to traditional outdoor products. Our stunning range of recycled plastic solutions includes items as diverse as fences, bins, bollards and sheds, all of which have been made to stand the test of time. You can purchase your very own bench by clicking here. 
To find out more about what we do, or to explore our full selection of plastic wood products, visit our website today. Alternatively, you can contact us directly by filling out this form.