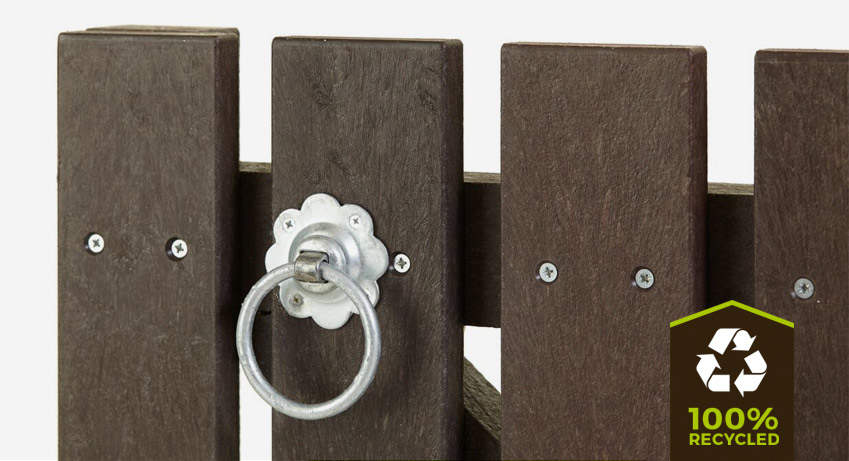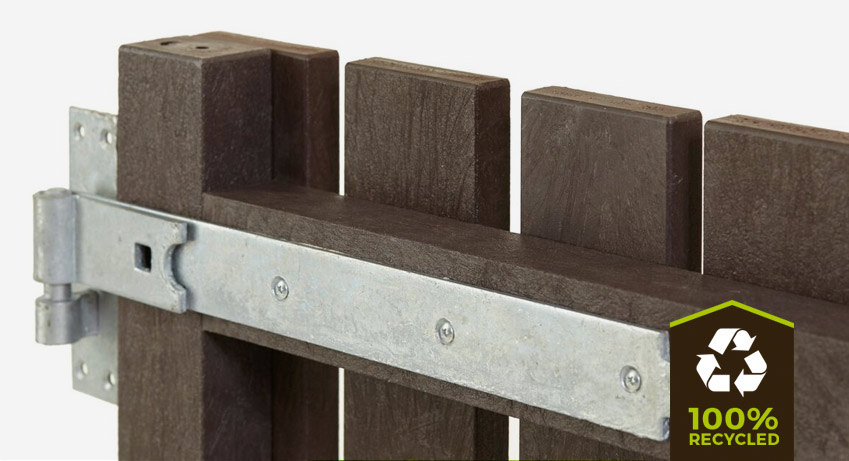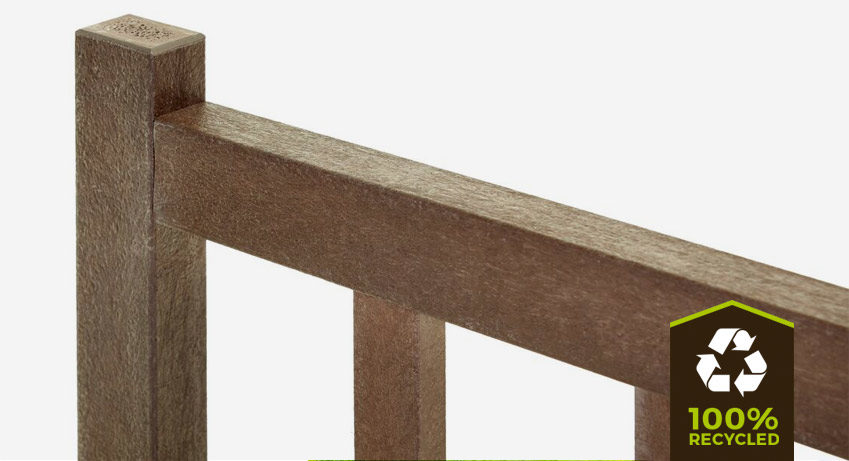 Eco Plastic Wood gates are an innovative and exciting product that merges functionality with considerations for the environment. This makes it ideal for your business. Waste that would normally sit in landfills is turned into the very best products. It's easy to see why many different businesses are opting for our revolutionary product. We make it from recycled plastic waste, being innovative in regards to our manufacturing methods.
Our unique material offers a great amount of benefits. At Eco Plastic Wood, we're proud to present an exciting product that successfully provides an answer to all the issues typically faced by wooden products. Timber versions will face rotting, weather damage, high maintenance requirements, chips, splinters and will be vulnerable to graffiti. Our recycled product is able to solve all of these issues, and all while benefiting the environment considerably. It can even be recycled at the end of their life, ensuring a closed recycling loop.
Our unique recycled material is durable, lasting far longer than their outdated timber alternative. Maintenance is not required in any form, moisture is not an issue and they're also weatherproof. Painting or staining isn't required and they are visually very similar to timber. Our products are made to measure and can meet any requirements you may have, they come in a variety of different styles and make typical timber products completely redundant. Here at Eco Plastic Wood we're always pushing for innovation on all product fronts, and we're proud to have done so whilst reducing the environmental footprint of many businesses, contractors and architects. Our unique plastic gates have frequently found their homes in the public and private areas of many different businesses. These include local authorities, councils, schools and various parks. It's not hard to see why as they provide a high quality, long-lasting plastic wood alternative to the gates of old.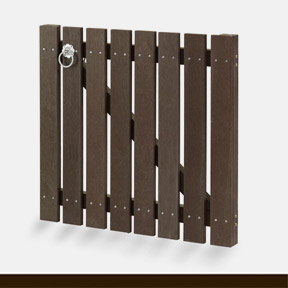 Gate Style 1
Gate Style 2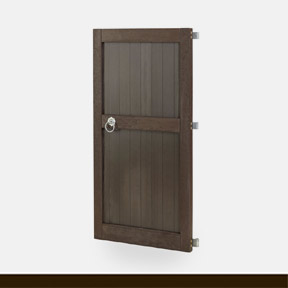 Gate Style 3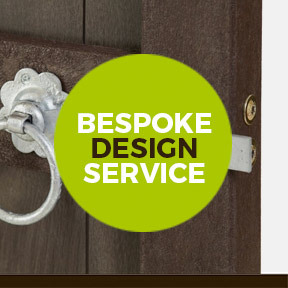 Bespoke Design
KEY BENEFITS OF PLASTIC WOOD GATES
Plastic wood gates are brilliant at dealing with constant use due to their durability and weatherproofing. They won't rot or suffer from imperfections.
The low maintenance requirements mean you can simply enjoy your gate and the many benefits it provides. Our philosophy involves designing products that can just be enjoyed.
Plastic wood gates are very easily installed. Despite their innovative material, they can still be worked on using standard tools used to work on wood. This is another great benefit for our gates.