Composite doors are a fantastic investment for any homeowners looking to improve their abode. With the combined quality and durability of both wood and plastic, the door brings a range of benefits including improved security over a wooden door and a wide range of styles to truly make it yours.
Below we've listed some key features of why composite doors are worth your investment and why they would benefit you and your home.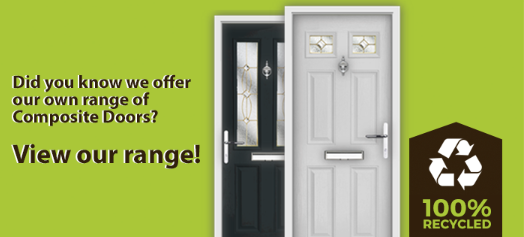 Security
The combination of two materials using their strength to come together makes this arguably one of the best doors on the market for security which allows for better locking systems to be installed.
Low Maintenance
One of the biggest advantages of a composite door is that it doesn't require much maintenance. Unlike a wooden door, a composite door does not need to be treated to protect it from weathering or damage in order to keep it in top condition. All they need is a wipe down every now and then to keep it looking brand new! 
The best part? The colour will never fade, so you won't need to worry about repairing or replacing your door. 
Weather Resistant 
Being built to withstand any kind of weather including floods, wind and snow, the composite door will protect your home in the harshest of weather conditions, giving you complete protection and peace of mind. 
Thermal Efficiency 
Composite doors will benefit you right from installation. They help to eliminate draughts and trap warm air in your home, keeping it warmer for longer and in turn, helping you bring down your heating bill! They'll also help decrease your carbon footprint at the same time. 
Enjoy those financial and environmental benefits that composite doors bring! 
Styles and Design
As you know, front doors are the first touch point for your home. This means it has to make a statement. That's why composite doors are not only practical, they're beautiful! With composite doors, you get a huge range of door styles, colours and finishes to choose from – you can get visually appealing, modern window glass to complement your brand new door. 
Did you know that you can design your own composite door on our online door designer? Start creating your dream door today! 
—
Contact us today to get a quote for pricing and fittings! You can do this through our contact form or call us on 01162 849888. For more information on the exact doors we stock, please visit our composite doors page, and visit our projects gallery for inspiration!