Even though recycling rates have improved, there's still lots of work to be done. In fact, in the UK alone, we only manage to recycle 43.8% of plastic packaging per annum, which leaves behind a massive 2 million metric tonnes' worth of waste every year!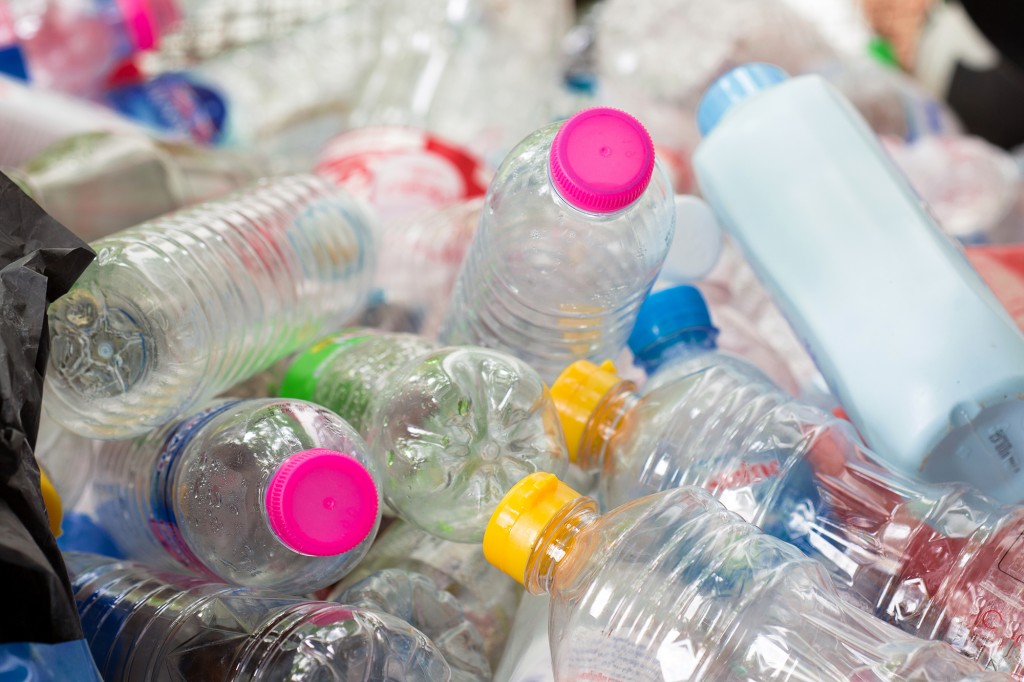 But if you feel like you're doing all you can, then fear not, we can provide you with a simple solution to help reduce your carbon footprint even further: our fantastic range of environmentally friendly garden products! 
Who We Are 
Eco Plastic Wood is a company committed to change. All of our products are made from 100% recycled plastic and provide our customers with durable, aesthetically pleasing and long-lasting alternatives to a selection of garden staples.
Whether you use us for your doors, benches, outbuildings, planters or fences, you can be assured that your purchase will make a tangible contribution to the environment.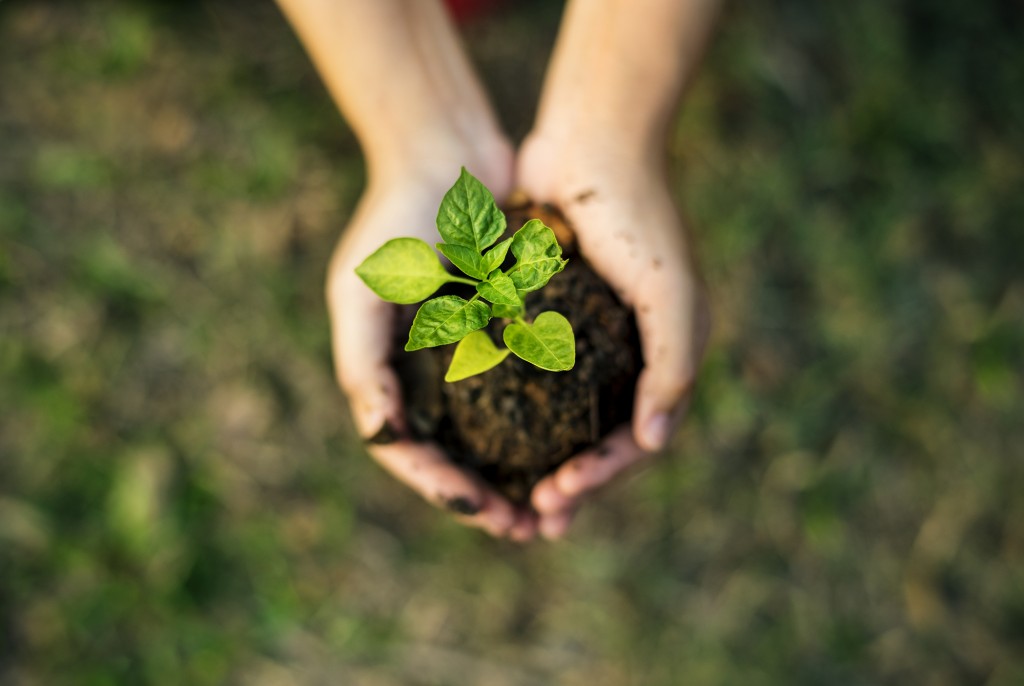 As many of the materials we use would, in other circumstances, have ended up in landfill or posed a threat to the country's wildlife, by choosing Eco Plastic Wood you are giving plastic waste the chance to live on in usefulness and making a commitment to a more environmentally friendly way of living.
Practicality Meets Plastic Waste 
On top of the environmental considerations of our products, they also have a range of other benefits. The most obvious of these is their high quality and excellent lifespan. Unlike traditional timber, which is vulnerable to the elements, the wooden facade of our plastic goods is much harder to crack and can give customers 50+ years of enjoyment.
There's no need to maintain these products either, as they are all resistant to mould, weather and vandalism. This will save you both time and money in the long run, whilst ensuring that you adhere to a more sustainable lifestyle.
Product Recommendations For An Environmentally Friendly Garden 
So, we've given you the lowdown on Eco Plastic Wood, but what do we recommend for the creation of an environmentally friendly garden?
Outbuildings 
Set up a home away from home with one of our stylish outbuildings. Made from recycled PVCu, these come in a variety of colour and woodgrain options and can be assembled with ease. Whether you're planning to use your outbuilding as an extra storage space, a home office or a summer house, it will require no maintenance and can be tailored to your exact requirements.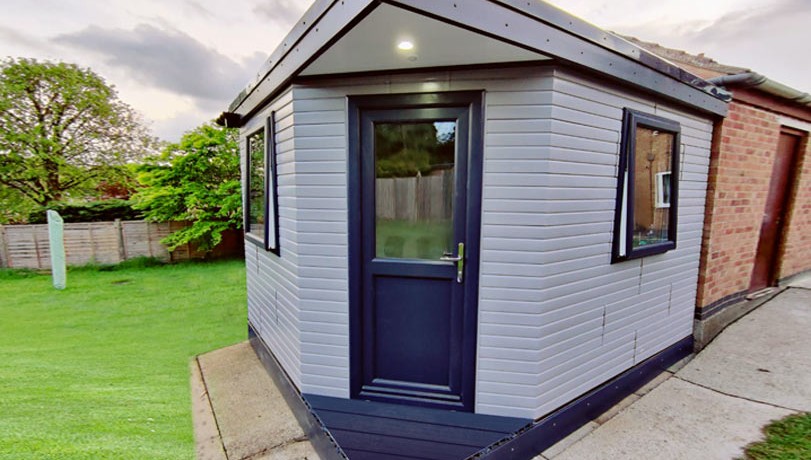 Benches 

A favourite of schools, parks and local authorities alike, our plastic wood benches are protected against imperfections, weather damage or other general wear and tear. In many instances, their lifespan will last far beyond that of a traditional timber bench, meaning that you can enjoy al fresco garden dining for many years to come. 
Fencing 

There's nothing worse than the constant maintenance of the traditional wooden fence, regular repaints and all. Our bespoke fencing solutions are made to resemble a classic style with none of the typical upkeep or investment. They are also well protected against graffiti and weather damage, and are available in a whole range of styles such as picket fences, birdsmouth or knee rail fencing. 
Planters 

Let your flowers bloom in one of our beautiful recycled plastic wood planters! Perfect for annuals or perennials, these elegant containers have been designed to withstand the full spectrum of weather conditions whilst safeguarding against rot, moisture and vandalism. And whether you choose a raised garden bed, an individual free-standing container or go down the bespoke design route, we guarantee that you will not be disappointed!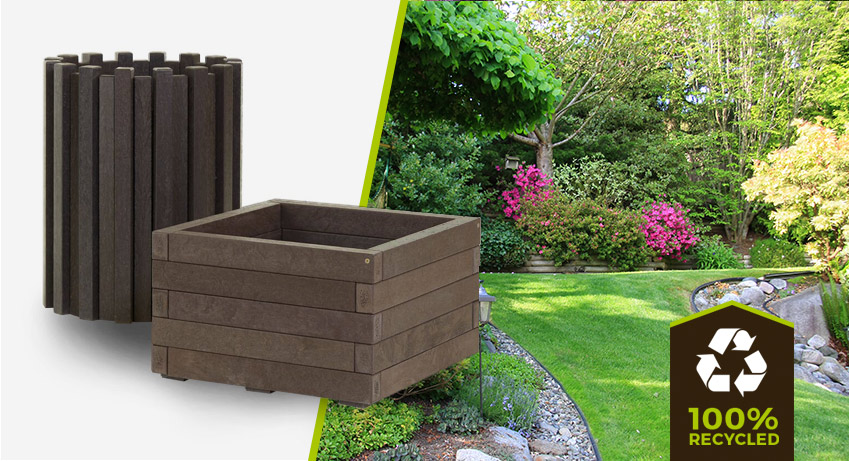 Gates 
Make a great first impression with a fully recycled plastic wood gate. Ideal for closing off your property, our gates are practical, sturdy and long-lasting replacements for traditional garden entry points. Choose from 3 standard gate styles or work with us to create the perfect design for your garden. 
Get In Touch 
We've only really begun to scratch the surface of everything we have to offer at Eco Plastic Wood. If you'd like some more information on any of the products mentioned above, please visit our website or call 01162 849 888 today.