Sometimes it can be difficult to remember to recycle amongst all the festive cheer, but it's so important not to let it slip at this time of year. Take a look at our top 5 tips for festive recycling.
What you can recycle depends on your local authority, the information based in this blog is for Leicestershire, but you can find yours here.

Reduce
Wrapping Paper
The obvious choice, as it's the most used form of gift wrapping at Christmas. But there are alternatives that will help you to reduce the amount you use!
1. Cutting Accuracy
2. Bottle Bags
3. The amount of tape
4. The type of paper
5. Gift Bags
Cardboard
Box after box after box! A good benefit of Christmas with big boxes could be their reusability, to store decorations in, for example, for the following year. If they're also not broken down after, they can take up a lot of space!
Reuse
Christmas cards
Christmas cards are perfect to reuse as gift tags. They are already Christmas themed and feature enough festivity for you to spice up your gifts. Most people, when writing in Christmas cards, write on the right-hand page, so you'll have a clear space on the back of the card to write your own personalised message.
This not only reduces the amount of recycling but helps you to personalise your gifts that bit more.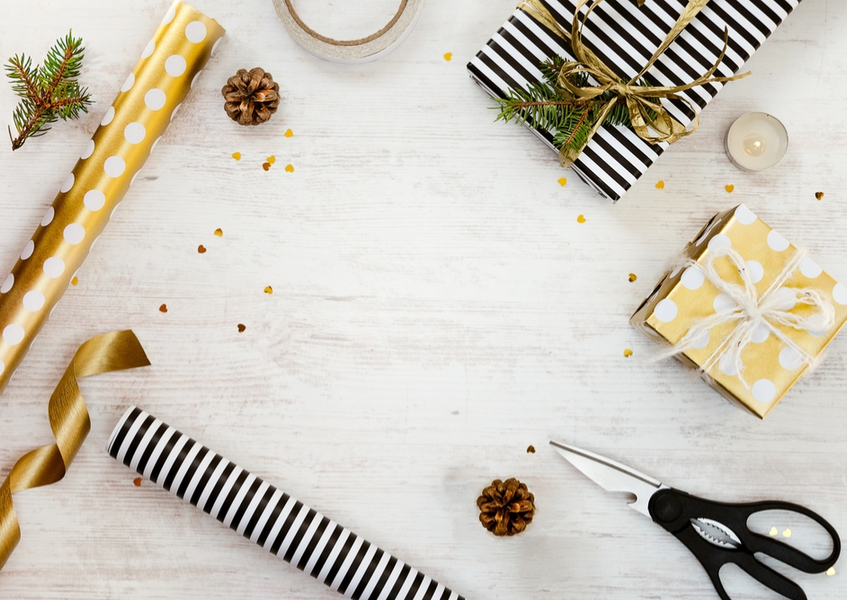 Cardboard Boxes
Shoe boxes, tree boxes and toy boxes. It's best to keep the boxes for some expensive goods, such as larger TV's or games consoles as they may need to either be returned or stored at some point if they decide not to work. This goes for the packaging within the box too, this can be kept just in case.
But with online orders ever increasing, just the amount of delivery packages can start to fill up the recycling. Be sure to break down the boxes, and fit as much in as possible.
Ribbons and Bows
Some gifts come wrapped in ribbons, that can be used again next year! Don't take to them with the scissors, but try and unwrap gifts nicely. Just make sure you don't give the same bow back to the person you received it from!
Sweet Tins
Quality street boxes can be great storage for smaller items in the loft, the garage and even in the kitchen. Screws, bolts and nails could be kept safe, and with a metallic lining ensures smaller screws and nails can be seen easily.
Recycle
Wrapping paper
It can be difficult to recycle when sellotape is still attached with bows and ribbons. A good way to understand whether wrapping paper is recyclable is to scrunch a piece in your hand if it stays scrunched, it's recyclable if it bounces back, it's not as most likely it's made from non-recyclable single use plastic particles.
Christmas cards
Plain paper Christmas cards can go into paper recycling but shiny, foiled or glittery Christmas cards are unable to be recycled.
Old Batteries and Electrical Items
Out with the old, and in with the new! Christmas can see old toys and games neglected and forgotten about, but they have batteries in that can be hard to recycle. Batteries still with lift in them can be kept in that quality street tin and stored for when the remote control runs out! Older batteries can be taken to your local recycling centre, and some retail stores offer battery collection for old ones.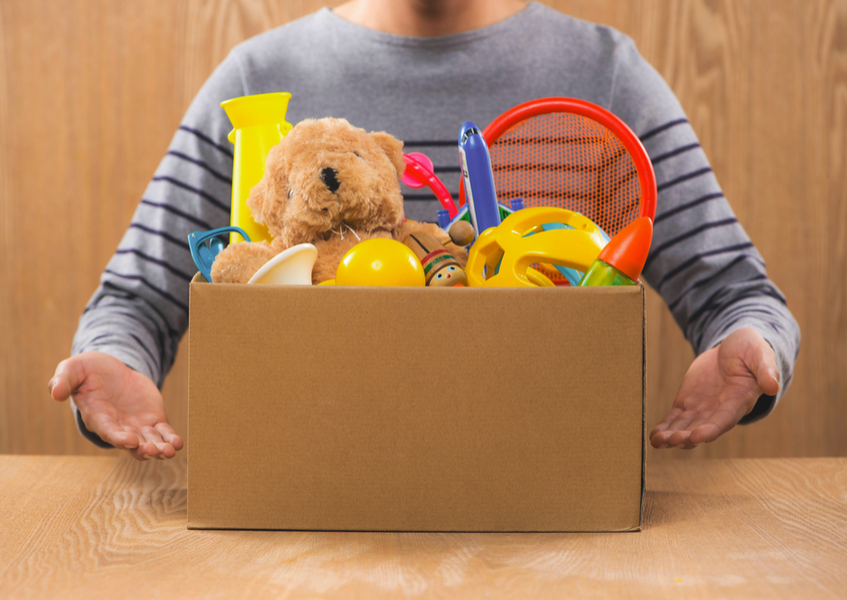 Old Decorations

What decorations can and can't be recycled?
Christmas tree lights can! Products with the WEEE (Waste Electrical and Electronic Equipment) symbol, which is a wheelie bin with a cross through it. These items should not be sent to landfill and are able to be recycled at a local waste recycling centre.
Baubles, Tinsel and Wreaths with plastic flowers cannot be recycled, but some wreaths do have natural items that can be recycled, so make sure you check before throwing it away. Your first thought, however, shouldn't be to just throw away unwanted decorations, as they still might be useful, reusable and even sellable. Your local charity shop would be able to advise you whether they are worth giving away.
Where does it all go?
Artificial trees these days are commonly made from PVC. The waste plastics we use in our manufacturing process include, Polypropylene, Low Density Polyethylene (LDPE), HDPE and… PVC! The recycled plastics we use come from a variety of waste sources, so your old artificial Christmas tree might just become your new front door. Take a look at our product range today, and for all you know, your tree could even become your local school's new park bench!