As we so often say here on this blog, and throughout our website, the use of recycled plastic products requires minimal maintenance and has a long lifespan.
Although, like most things, it's not totally immune to dirt. Everyone is busy, and when the sun continues to shine, the last thing anyone wants to do is spend hours cleaning their outdoor furniture to be able to enjoy the sun.
For plastic wood lumber, decking, outhouse doors, and other recycled plastic wood products, harsh use of a pressure washer can cause adverse effects. That's why we recommend using between a 100 and 110 bar pressure washer and a softer attachment tip.
During the bitter winter months, dirt can build up. Even though our decking is moss and algae resistant, it'll still need a swish down before the start of high season. Using a pressure washer with strong chemical detergents can negatively affect the environment and its surroundings polluting sewerage. This will eventually find itself floating through rivers, lakes and the sea. With a decent pressure washer, you won't need any chemicals, just a bit of patience to clean the surface slowly on a low setting so as not to damage or fade the colouring.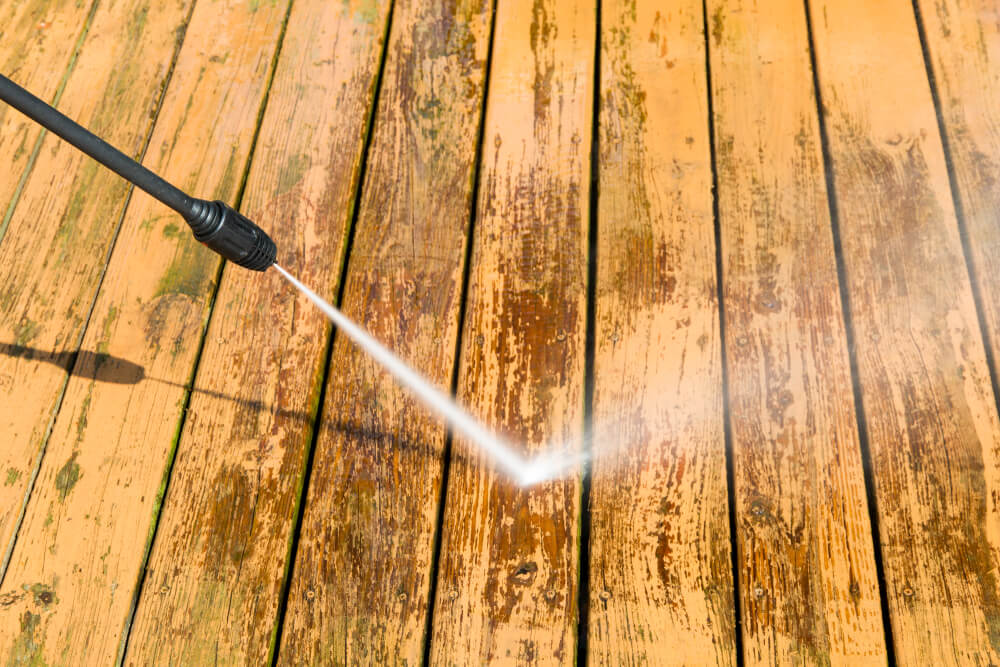 In saying that, there are tons of eco-friendly cleaners to tackle tough marks and dirt on all types of furniture, decking, sheds, and windows within your garden or outside space. Though, a bit of perseverance, a pressure washer will do just fine.
Advantages of pressure washing:
Clean quickly and efficiently
No real need for detergents or chemicals
Reduce the demand for natural resources as less water is used through pressure
Got a project in mind? Give our sales team a call or send us an email outlining your requirements!