It's no surprise, and certainly not a new issue that we've covered (or the rest of the world for that matter), that plastic pollution is increasingly on the rise throughout the world. It's hurting our wildlife and it's polluting every single ocean in the world. In fact, it's quite surprising that plastic isn't in every crevice on the planet really. Once picturesque beaches are now awash with plastic waste and litter. 
One of the biggest culprits for this is single-use plastics. These are strewn all over the earth at an unprecedented rate. Sunny days call for picnics on the beach or in the park, where food items are wrapped in plastic and sealed in plastic containers which cannot be recycled. People have all too much fun, and upsettingly, they're forgetting about the damage leaving their waste behind is causing. Instead of packing up their waste to take home to recycle, it too often gets left behind. This could be as it's portable, it becomes contaminated with food, or simply because of the material, it's made from. Black plastic trays, for example, are generally not recyclable because of the particles contained in them.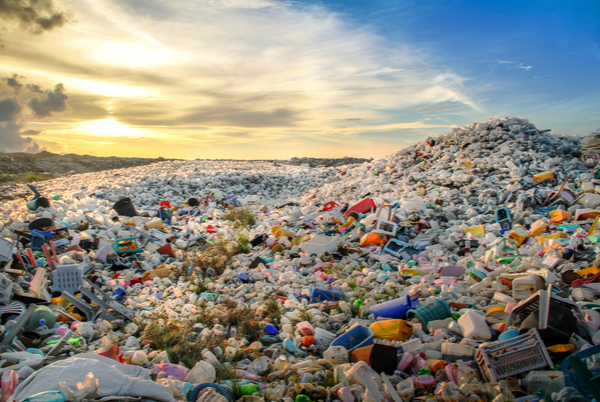 3.7 million tonnes of plastic products sent to landfill (only 22% of these can be recycled)

5,000 items of marine plastic pollution found per miles

8 billion pieces of plastic make way into our world's oceans
Contamination is a big element in non-recyclable plastics. This means that even if the plastic material is recyclable if it's been contaminated with food products, liquids, fluids, and so on, the plastic material can't be recycled. So, for those 'handy' single-use plastics such as spoons, knives and forks, they can't be recycled. Not exactly idyllic for the environment. That's why it's so important to think whether the single use is really worth it.
Just as Surfers Against Sewage say, plastics aren't all bad, when used thoughtfully they are very helpful. Plastic is in almost everything we consume, but if those products are for the long-term, and can then be recycled or reused at the end of its lifecycle, then there is no harm done to our world's oceans and wildlife. The problem gets bigger as we consistently accept single-use items. Think, a plastic bag at the supermarket for a couple of items that we could have just as easily carried or took our own reusable bag in for, using plastic bottles instead of reusable bottles, and using throwaway cutlery.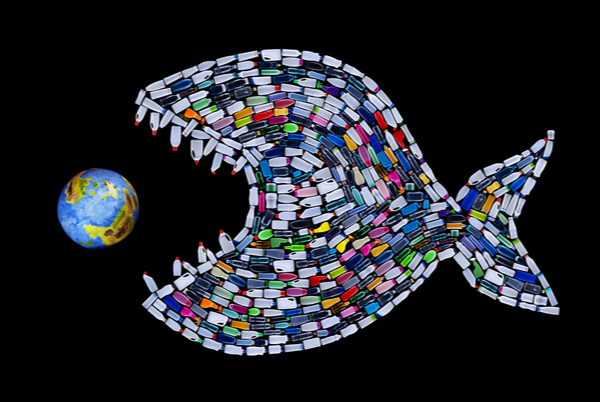 How do we get around it? 
At Eco Plastic Wood, we use a tried and tested method, through research and production to ensure that the materials that go into our recycled plastic wood products are helping to alleviate the environment from single-use plastics. This means that we source materials from waste plastics which can't be recycled, and are essentially destined for life sat in the landfill. We take the mixed plastics which can be a mix of low-density polyethylene, high-density polyethylene, polypropylene, styrene and PVC. Putting these otherwise polluting plastics back into use, through putting them into more permanent fixtures like park benches, planters, doors and lumber to create a bespoke long-lasting recycled wood composite material. 
The Benefits of using recycled plastic wood
Our recycled plastic wood composite products can still be recycled once produced
---
Combining the materials of plastic and wood creates a unique composite material, more durable than wood, prettier than plastic and has the combined strength of the two. The recycled plastic wood composite boasts the texture and look of wood, with the added strength and wear resistance of plastic making it the perfect material for outdoor product use. 
In the past, we've applied our recycled plastic wood composite to litter bins, sheds, doors, decking, bollards, fencing, gates, planters and furniture because of the increased durability and low maintenance required compared to that of traditional wooden products. Our method applies the polluter in single-use plastics, creating permanent fixtures reducing plastic pollution.
What we can do for you
Manufactured from recycled plastic waste, we create high-quality bespoke products to match clients individual needs. From re-furbishing existing timber benches to creating new durable products unique in colour, style or shape! Check out our product range here! 
Currently undergoing a project of your own? Get in touch today to discuss what bespoke creations we can make for you, with our recycled plastic wood!
#TheTimeIsNow